ORGANISE YOUR TEMPLE
Temples are non profit, spiritual and service oriented organizations. They are responsible to God and devotees. It is often observed that the temples are established with great enthusiasm, but with passing time they mainly suffer from a lack of maintenance, poor service, inadequate tourist facilities, minimal community participation and inefficient public relations.
Number of Temples are growing across the globe at a faster pace than was ever thought of, and so are the number of visitors. It is the only place of hope left for mankind when all other roads have reached dead ends. Therefore, it is of utmost importance that every temple lives up to the expectations of the visitors, religious followers and spiritual seekers.
...
For any temple to grow, it should have a basic set of standard administrative systems and processes in place, and as it starts growing, there should be readiness to face the new set of challenges that come forth. Some of these challenges includes crowd management, creation and management of facilities for food distribution, accommodation, healthcare, community service, waste management, pollution, financial management etc. Management of temples is unlike managing any other business or charitable trust. Good management is the backbone of any wonderful temple that exists in the world.
This website is a sincere effort to provide a common platform for all the temples across the world to come together, interact, get access to best practices being utilized by various departments at ISKCON temples, use of advanced technology for sustenance & growth, and expanding their horizons to positively touch lives of millions of people.
You will be able to access various spiritual courses, knowledge from temple leaders having ocean of experience, GPS to various temples and their facilities/centers across the globe, authentic websites and much more. We believe that this information will help you to organize your temple / center / yatra etc with standards of quality excellence.
COURSES
For an aspiring spiritual seeker, the primary needs and challenges in the area of Spiritual Care are to
Overcome doubts
Create strong faith
Develop strong sadhana
Be able to follow regulative principles
Improve the quality of association and trust in authority figures
To facilitate the above, we have brought together host of authentic Certified Courses and Leadership Development Courses provided by different institutions, and made them easily accessible on this website.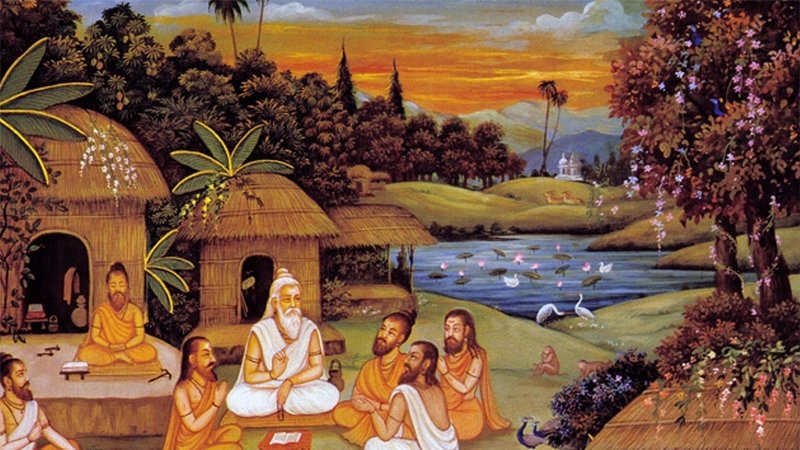 Certified Courses: To facilitate the Spiritual Care element, the Devotee Care Education presents all the certified online courses within ISKCON at one place. These courses have been appropriately placed in the following Learning Pathways: Scriptures, Skills, and Spiritual Practices.
Leadership Development Courses are currently available online only for the students of GBC College.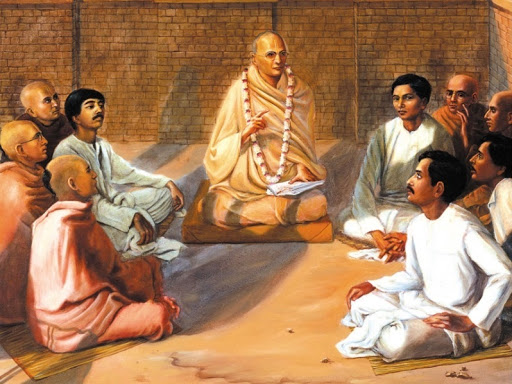 KNOWLEDGE EXCHANGE
As Lord Krishna says in Bhagavad Gita, knowledge gets diluted over a period of time and finally gets completely lost at one point in time. There is a dire need to collate and preserve the irreplaceable wealth of knowledge that resides all over the places in bits and pieces, and share it amongst the ISKCON community to maintain the authenticity of spiritual wisdom, and the best practices related to operational activities in ISKCON.
Good Practices
Many ISKCON temples have got tremendous success in various fields because of their continuous work in that particular areas like Fund Raising, Community Development, Temple Construction etc. Here, you will find the details of all such good practices in various departments of an ISKCON temple. We all can benefit from their research, experience in those areas, and save our valuable time.
Leadership Experiences
Leadership transitions are crucial junctures in the journey of any organization especially faith based organizations. Currently ISKCON is passing through such a juncture where the baton of the top leadership is gradually being passed down from the 2nd generation to the 3rd generation. One of the crucial factors for ensuring smooth and effective transition is transmission of tacit knowledge which the previous leaders have accumulated over decades of leadership based on their observations, experiences, insights and intuition. We have tried to capture the experiences and insights of senior Srila Prabhupada disciples who have served the mission in top leadership positions.
'How To Organise' Handbooks
We have prepared process documents to organise various departments in a temple. This will help you to organise public festivals, pilgrimage tours, outreach programs, restaurants etc at your temple.
ISKCON GPS
Founded in 1966 in New York City by A. C. Bhaktivedanta Swami Prabhupada, ISKCON today has over 600 centers, hundreds of vegetarian restaurants, large number of education centers, including schools & colleges, rural farm communities, hospitals and preaching centers across the globe. There is no major state in majority of the nations that do not have presence of ISKCON. To assist the devotees and visitors for finding these establishments quickly, filtered based on their interests. ISKCON GPS is designed to bring information about all the above-mentioned entities at seekers fingertips, by providing their location on Google Maps, access to driving directions, hours of operation, contact details and more.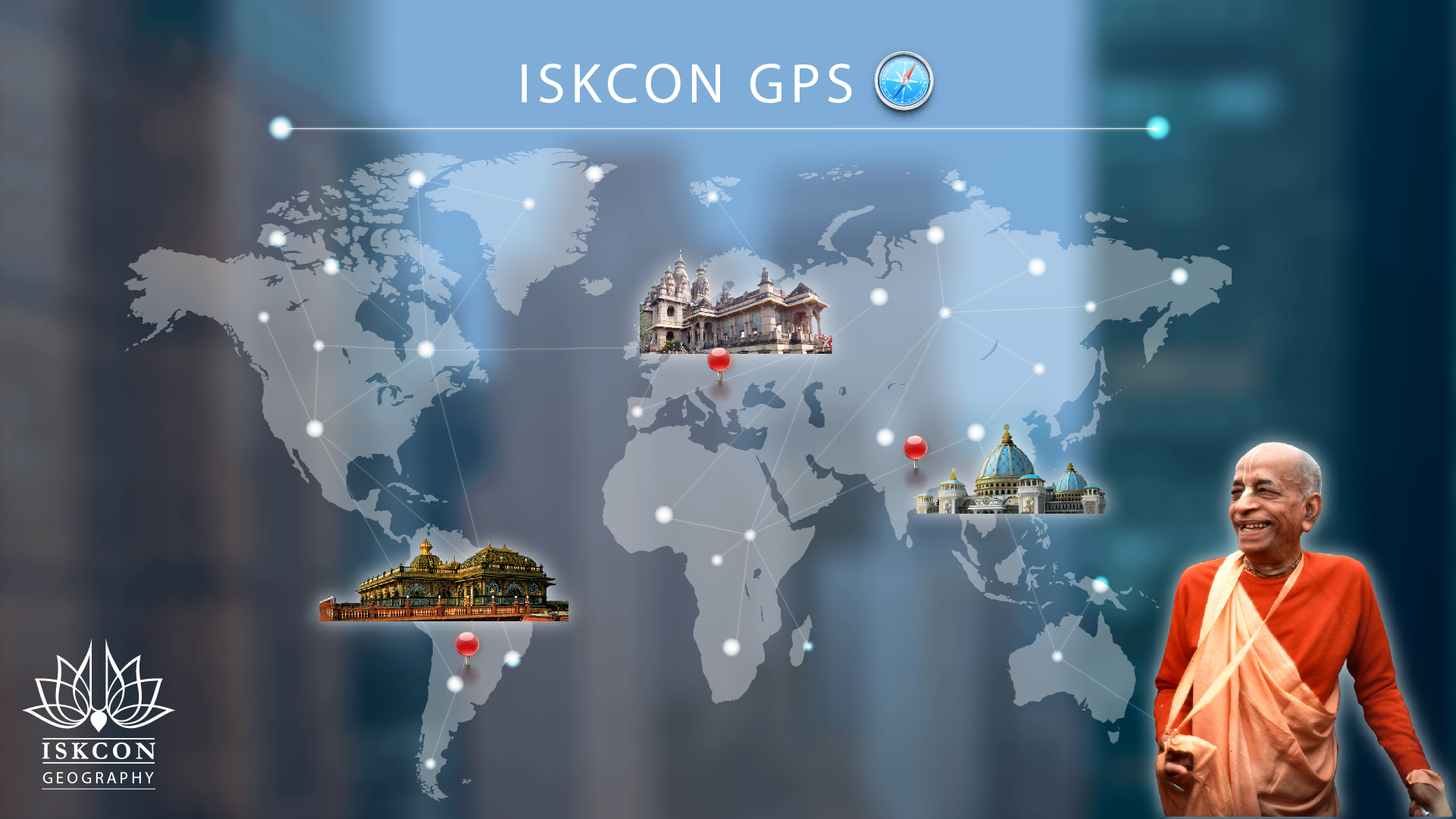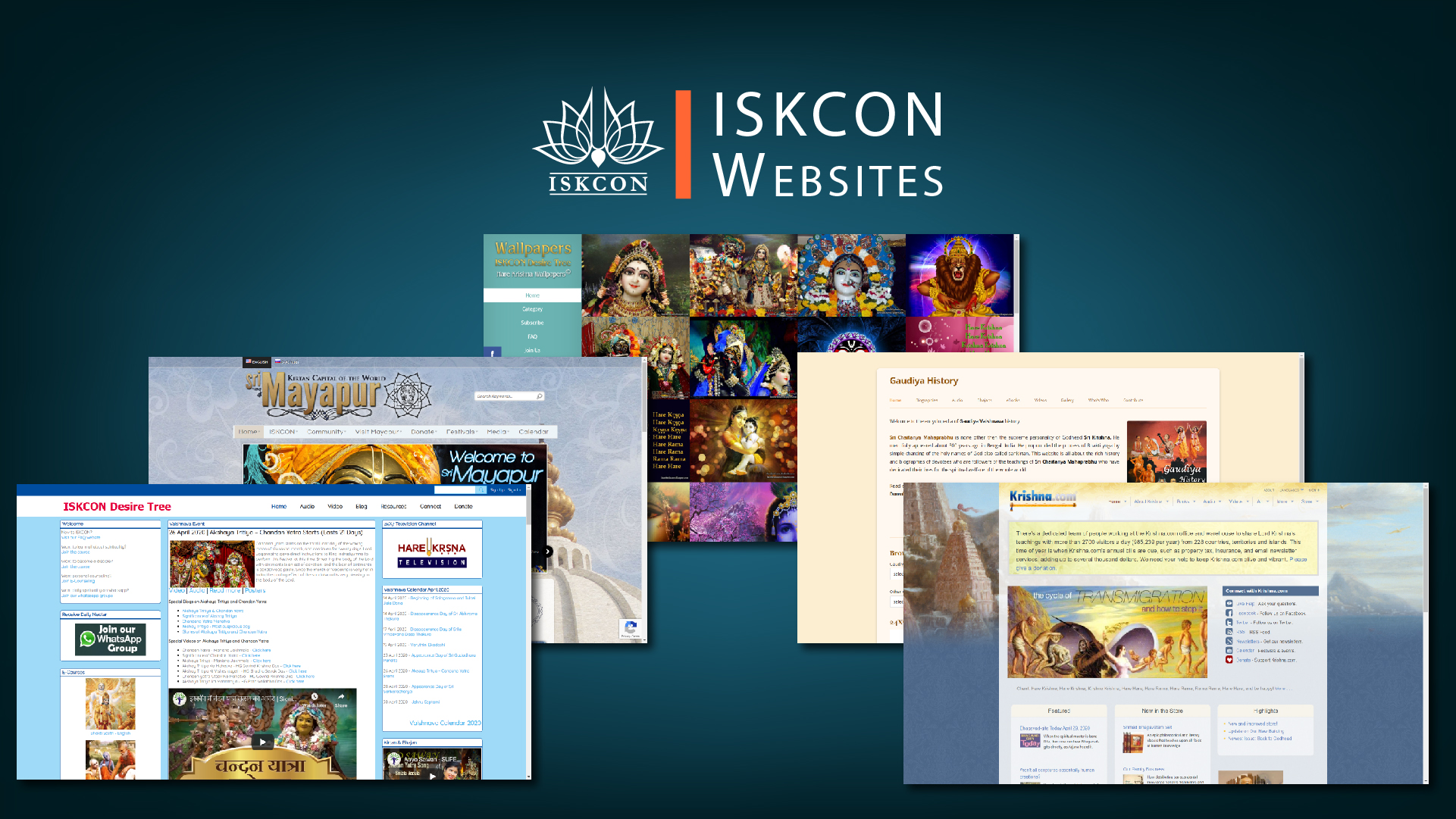 ISKCON WEBSITES
Ever tried searching for a simple phrase such as "ISKCON Audio" on any search engine such as google? You will find more than 1.2 million websites furnished by the search engine. Similarly, you will find millions and millions of websites for - quotes by different saints in ISKCON, ISKCON farming communities, Books, Education, Healthcare, Restaurants, Yatras, videos, lectures, kirtans etc. How does one figure out which ones are relevant for them or which are even authentic to begin with? "ISKCON Websites" is an initiative to serve the seeker gain access to authentic and relevant, filtered information based on their area of interest, handpicked from the search engine's ocean of links.